From £40 call us on 07916382803
Landlord Gas Safety Record: the low down
As a landlord letting a residential property, you have a legal duty to ensure it's safe for your tenants. This means you're required by law to get a Gas Safe registered engineer to do an annual gas safety check on all gas appliances – and it's the results of these checks that are recorded in your Landlord Gas Safety Record. You'll receive a copy, and you'll need to provide a record of this check to your tenants.
In your record, you should find: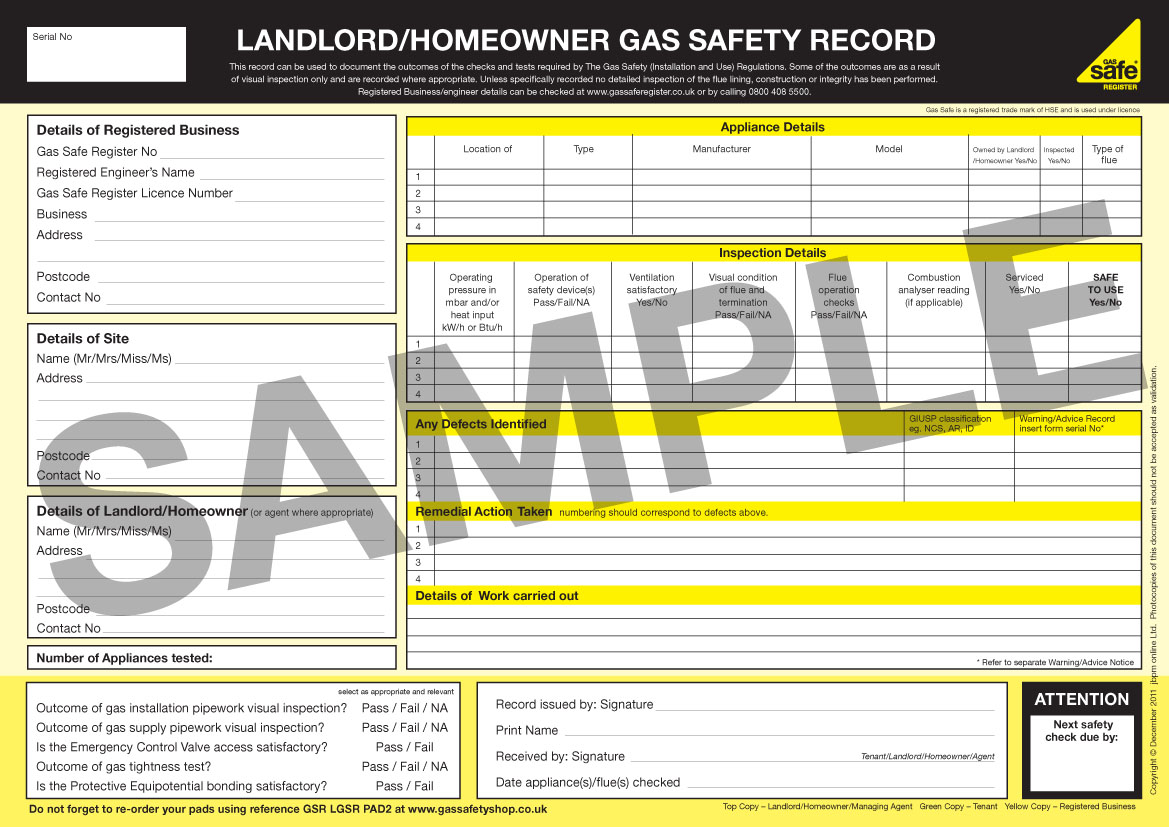 A description and location of each appliance or flue that was checked
The name, registration number and signature of the engineer who made the checks
The date the checks were carried out
The address of the property where the appliances or flues are installed
Your name and address (or an agent's where applicable)
Information on any safety defects and actions needed or taken to fix them
The results of all operational safety checks carried out on the appliances
The gas pipework in your rented property must also be kept in a safe condition. Installation pipework is not covered by the annual gas safety check, but both we and the HSE recommend that when you request a safety check, you ask your Gas Safe registered engineer to:
Test for tightness on the whole gas system, including installation pipework
Visually examine the pipework (so far as is reasonably practicable)
Want to see an example of what the Landlord Gas Safety Record should look like? Download it here.
Whether you're a landlord or a tenant, you'll find lots more information on gas safety in rented accommodation in the Gas Safe Renting A Property section.
Coronavirus (COVID-19): Advice for landlords ​
The HSE have provided specific guidance for landlords, to help them with understanding their responsibilities during the pandemic. https://www.gassaferegister.co.uk/help-and-advice/covid-19-advice-and-guidance/landlords/.